Bed Bug Home Inspection and Treatment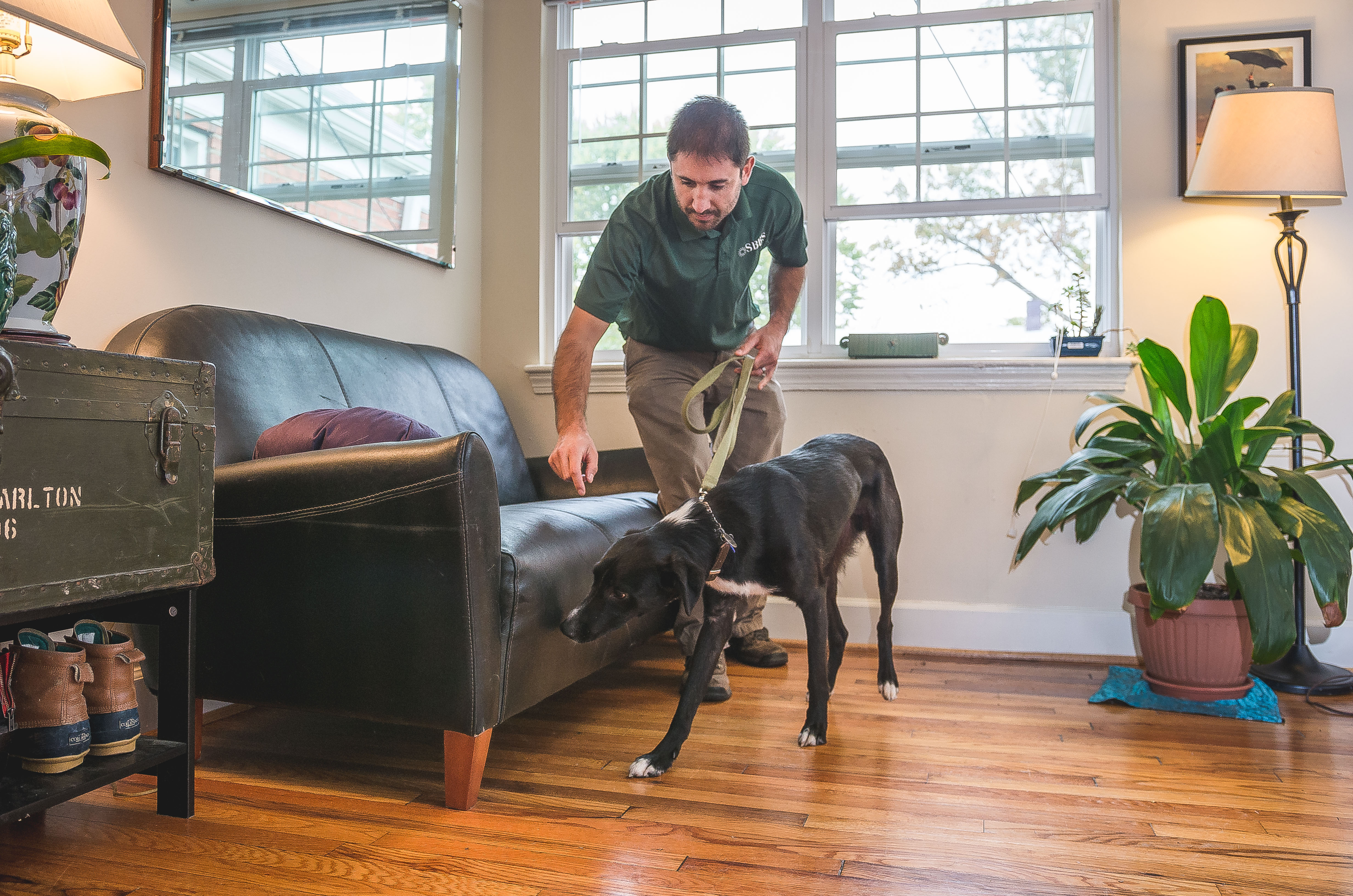 At SBBS our Eco-friendly bedbug home heat treatments are the single most effective way to eliminate bed bugs at all life stages. It is the safest and quickest way to eliminate all bed bug infestations.
We use highly specialized heaters and bring our own electricity. Our proprietary system heats the entire house simultaneously so the bed bugs have nowhere to hide. Our electrical heat systems are safe for your children, pets and belongings. The heaters will not exceed temperatures of 135 F.
We pride ourselves on our ability to complete any heat treatment in a single day. We have successfully removed bedbugs from thousands of homes and have the experience and expertise to get the job done.
Proprietary Home Staging – Getting everything in your room ready to make the heat treatment as effective as possible.
Heat Treatment – Raising temperature of room to 125 degrees and maintaining this level of heat for 3 hours.
Monitoring– Monitoring heat temperatures to determine necessary adjustments to the heat area based on temperature readings.
Steaming – Focusing steamer with temperatures over 200 degrees for additional crack and crevice treatment.
Reassembly – Putting your bed bug free room back together so it is ready for use.
Our canine inspection teams are trained to be discreet. Our trucks are unmarked and our uniforms simply read SBBS so there will never be a reason for anyone to suspect that we are inspecting for bed bugs.
Best of all, if we find bed bugs we offer heat treatments. Heat treatment is the only effective way to get rid of bed bugs in one treatment, no harmful pesticides used, and it's guaranteed!
We will complete any Heat Treatment in a single day.
Compare Our Heat Treatment to Conventional Pesticide Treatment
| | HEAT TREATMENT | PESTICIDE TREATMENT |
| --- | --- | --- |
| Reaction to Treatment | Bed bugs are naturally attracted to heat. Once the heat starts, they come out of their hiding places, look for and move toward the heat source. | Bed bugs are sensitive to pesticides and avoid them at all costs. This leads bugs to spread out and hide deeper in cracks and crevices. |
| Resistance to Treatment | Bed bugs use human body heat along with CO2 to find their food source. Because of this innate attraction to heat, they will never build a resistance to Thermal Remediation | Bed bugs are developing resistance to pesticides |
| Coverage of Treated Areas | Heat from Thermal Remediation penetrates everywhere. The hot dry air in the treated areas kills all life stages of bed bugs instantly. | Pesticides applicators have to guess where the bed bugs are. When they guess wrong, bed bugs spread out throughout the room and into adjacent rooms and units, worsening the situation. |
| Environment Impact | Thermal Remediation is completely safe for family, pets and the environment. | Pesticides are toxic compounds and create a potential risk from exposure to residuals. |
| Effectiveness / Number of treatments | Effective in 1 treatment | Takes 3 treatments or more |
| Number of nights your belongings will have to stay Boxed/Bagged | 0 | Average of 14 to 21 days |
Compare Our Heat Treatment
to the Competition
| | | |
| --- | --- | --- |
| | | THE HEAT COMPETITION |
| Equipment | SBBS has invested in Temp Air's Thermal Remediation Equipment. Our equipment is safe, effective, and specifically manufactured for bed bug elimination. It uses dry electric heat that kills bed bugs at all life stages upon contact. | Our competitors use propane heat or create a heat chamber that encases the bed. Propane heat can be dangerous and is not dry enough to kill bed bugs. The heat chamber process is problematic because it does not address bed bugs located outside of the furniture. |
| Treatment | Bed bugs are rarely confined to the bed. Our system allows us to heat the entire hotel room. Our system kills all bed bugs from eggs to adult in a single six hours treatment. | The heat chamber only heats furniture. Therefore, bed bugs and bed bug eggs on the carpeting and walls must be treated with pesticides. Pesticides are often ineffective on bed bugs and can spread the infestation to adjacent rooms. |
| Adjacent Room Treatment | Our Thermal Remediation system uses convection heat which attracts bed bugs to the heat source (the electric heaters). Therefore there is no need to treat adjacent rooms. | Our competitors spray the perimeter which often causes bed bugs to flee. Thus our competitors will charge you to treat the adjacent rooms and in many cases will have spread the infestation. |
The safest and quickest bed bug home treatment.