Regular Bed Bug Hotel Checks Prevent Infestations and Spread.
With constant turnover in hotels, it's not a matter of if, but when, a bed bug will hitchhike its way into your establishment.
 SBBS fights bed bug infestations before they spread, giving you and your guests peace of mind.
We are a extermination company fully specialized in treating in bed bugs. We use canines to detect bed bugs and heat to eradicate them. We work with large and boutique hotels throughout the DC and Baltimore region.
How Canine Inspection Works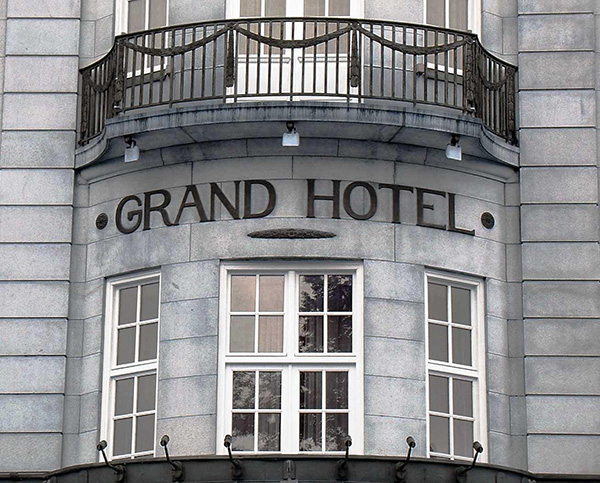 Our inspection teams consist of trained and certified human and canine inspectors. Canine detection is the most effective way to find bed bugs, especially before infestations are widespread and apparent to the human eye.
We offer hotel clients annual, semi-annual, or quarterly bed bug hotel inspections of the entire hotel so infestations can be caught before they spread to multiple rooms. Additionally, we offer reactive inspections as needed, should a guest complain.
Each of our inspection teams can service up to 80 rooms per day. If a unit is positive for bed bugs we can schedule a treatment promptly so you can quickly quickly get the room back in service.
How Heat Treatment Works
Heat treatment is the safest and most effective way to eradicate bed bugs. The process is completed in a single treatment of 6-8 hours and requires little preparation on the part of the customer.
Unlike chemical pesticides, which are dangerous for humans and pets and often require multiple applications, heat kills bed bugs in one treatment. For hotels, this allows the room to be rented to guests the same night the treatment is performed.
We use electrical heaters powered by our own generators, as well as high-powered fans to direct the heat. With our cables we can treat buildings 25 stories high. Heat treatment is safe for people and their belongings.
Our skilled technicians are also discreet—driving unmarked vehicles and wearing uniforms that read only SBBS.
Additional Benefits
Legal Documentation: SBBS offers certification recognizing your proactive and reactive efforts, including documentation of all services rendered to your property. Upon inspection of an entire property, SBBS offers a "clear of bed bugs" certificate that you can share with guests to prove that your hotel is bed bug free
Staff Workshops: We offer workshops in English and Spanish for hotel staff, so that your housekeeping team can identify early signs of a bed bug infestation.
Testimonials
"Thank you Jesse and your team at SBBS,  I will give you credit you do run a first class business. And you back up your work. Thanks.
– Chief Engineer, Washington DC
"Jesse –  do agree with my chief engineer's comments and we will recommend you to our sister hotels and colleagues if they ever need your service and keep up your good job and promises."
–  General Manager, Washington DC
"Hi Jesse, Thank you for taking care of our "insect" problem. I am going to recommend you to our other properties.  We would all like to not have this problem however we all do or will at some point. You guys have done an amazing job for us and we are so grateful that we hired you."
– General Manager, Fairfax, VA
Set up your customized bed bug detection and remediation plan