Maryland Bed Bug Detection & Thermal Heat Remediation Treatment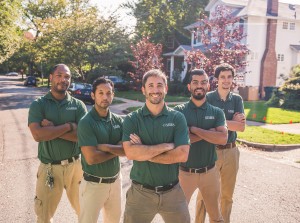 We provide bed bug dog detection in Maryland using trained canine dogs and thermal heat treatment service to all apartments, condominiums, homes, townhomes, college dorms, hotels and other businesses throughout Maryland.
If you are looking for an effective bed bug eradication method at our home or business in Maryland make sure to call us today.
If you are experiencing bed bug bites or suspect bed bugs are in your business or home call us today for professional detection services and safe removal and elimination of your bed bug problems.
Our K9 dog detection of bedbugs in Maryland is extremely effective and fun to watch.
We can eliminate bedbugs in Maryland from mattresses, boxsprings, bedding, cushions, sofas, chairs, carpeting, inside light sockets, books and anywhere else they may be hiding.
Our Commitment
Superior Bed Bug Solutions is committed to environmental and social responsibility.
* We NEVER use pesticides for treating bed bug infestations, ever. This is to protect the heath of our clients and our employees.
* All of our heating equipment and vehicles are manufactured in the USA.
* All of our employees are paid a living wage for the DC Metro area.
* Our canines, Sunny, Sherlock, Rattan, Angel, Van Gogh, and Barker were rescued from a shelter before being trained and certified as bed bug inspection dogs. They enjoy a loving home, lots of long walks, and healthy food. They love their job!